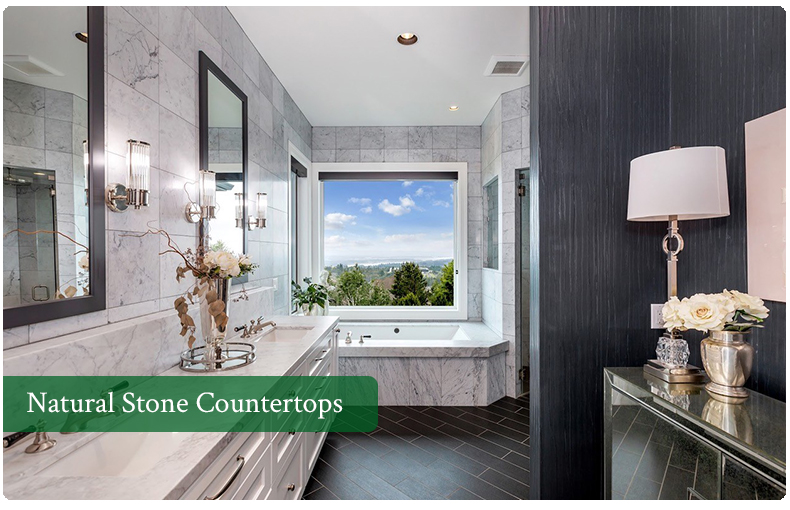 Natural countertops are made of durable, natural stone materials and are an elegant way to accent any home or business. With any natural stone, you will find an array of colors to choose from, with each piece being unique in markings and design. Rock hard, stain-resistant, and heat resistant, these are a top choice for homeowners, builders, and designers.
American Marble and Granite has the largest inventory and showroom in the SW Washington area. With our deep industry relationships, we have the connections and the capital to purchase in bulk both locally and across the country. Because of this, we offer the largest selection, and we can meet the needs of our clients and perform timely installations.
Our process, using advanced digital templating combined with our ultrahigh-pressure waterjet cutting, allows us tight tolerances of up to one-one thousandth of an inch. This gives your finished countertop an almost seamless appearance.
To offer you the highest quality finished product, we have invested in some of the most cutting edge technologies used in our industry today. Our process, paired with our dedication to client satisfaction, has made us a leader in our industry with more than 20 years of service.